STEP UP YOUR GAME
Own Your Power + Cultivate Success
"The Real Deal" is a transformational 1:1 Brand & Biz Development Program For Female Entrepreneurs who want to create a profitable business aligned with your soul's purpose

I know you're workin' your booty off, doin' the best you can & making it happen pretty much on your own
You're tired of the struggle to be your own boss, and you realize that no matter how many courses you've taken…
There is a massive mountain you need to climb to actualize your vision and transform it into a reality.
You do NOT want to do this all by yourself, and you know you need some shortcuts to accelerate your growth.
Everything you have online (pix, website, names, images, social media, etc) confuses people because it's not cohesive
You're fully aware that it needs to tell a more juicy, unforgettable & shareable "iconic" story that grabs people
With all you are doing, you realize that you have zero idea how to fit all your talents into one sparkly 'lil package!

You're Ready To Be Seen…
You're excited to live in alignment with your passion + purpose and have the success you crave
You're pumped up and ready to do exactly what it takes to make it happen (oh, yeah!)
You want to make a difference in this world & be powerful
Secretly, you've been playing small + hiding important parts of who you are in your business
You don't want to give people the wrong impression of you so you're not making a big impact
In your heart & soul you know you've got the goods, you just haven't figured out how to unite them
Your biz isn't really killing it online & you know it won't until you "Pull All The Pieces Together"

It's time to become more visible so your biz can thrive..
Your image & online presence is the first thing people see
It has to make the right impression immediately!
Now is the moment for you to be discovered and seen
Now is your time to be appreciated for who you truly are
It's time for you to step out into the spotlight
To claim your true power and step up to serve your tribe
You feel ready to get out of your comfort zone and pull it all together, once and for all!
In "The Real Deal" we work together 1:1 to create a cohesive brand based on your soul's purpose.
When your vision, message & actions are aligned, you attract the right people to work with you .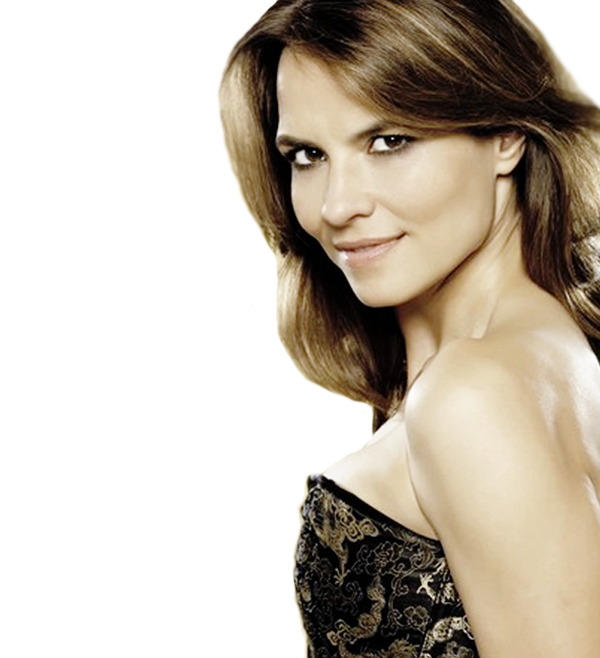 In Just 3 Months We Will Completely Transform Your Biz!
 Elevate Your Mindset + Make Empowered Decisions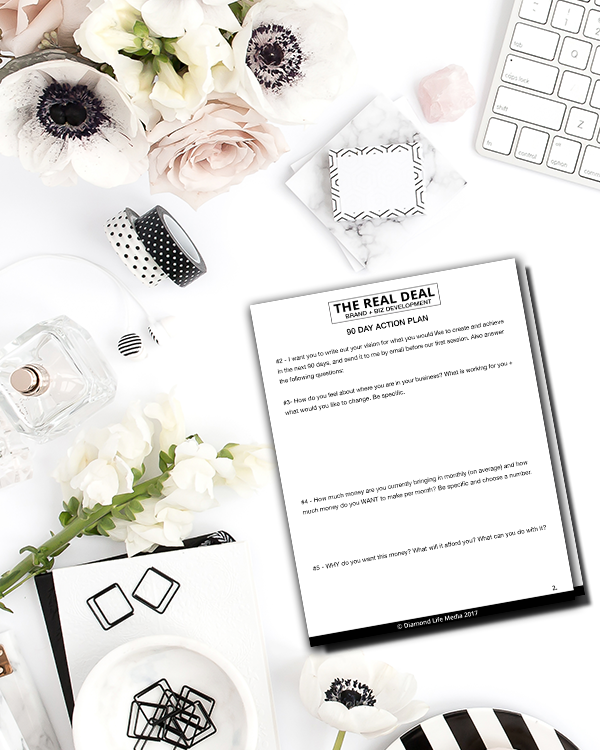 What this is:
"The Real Deal" is my signature Brand + Biz Coaching Program
Its a one-on-one private program focused on creating your unique business and brand architecture from the ground up.
During this intensive program we will work together to create the structural foundation of your brand and business so:
You know exactly what you are doing
Are clear what you offer + what to charge
Identify who needs your services + where to find them
Connect what you do with the people that need your help
Understand your brand message + can express it fully
Utilize the best methods to implement your vision
Learn how to sell confidently + effectively

Have your entire online presence analyzed
Get radiantly clear about who you are, what you do on a soul-level and the big reasons WHY!!
Uncover your unique Brand Archetype Blueprint
Learn how to infuse your brand archetype into every aspect of your brand to magnetize dream clients
Define your dream clients so we target your tribe
Discover how to create a dynamic personal brand
Learn how to position yourself "out there" for maximum effect so you thrive!
Activate your celebrity style: hair, makeup & wardrobe
Develop a "Style Vision Board" that defines your brand
Receive a "Brand Style Guide" of your brand colors, fonts, patterns so you can begin to create a recognizable + cohesive visual identity
Define your elevator pitch & mini bio so you can spread the word about who you and what you do with absolute ease and complete confidence
Visibility Action Plan – be seen, heard and position yourself for success!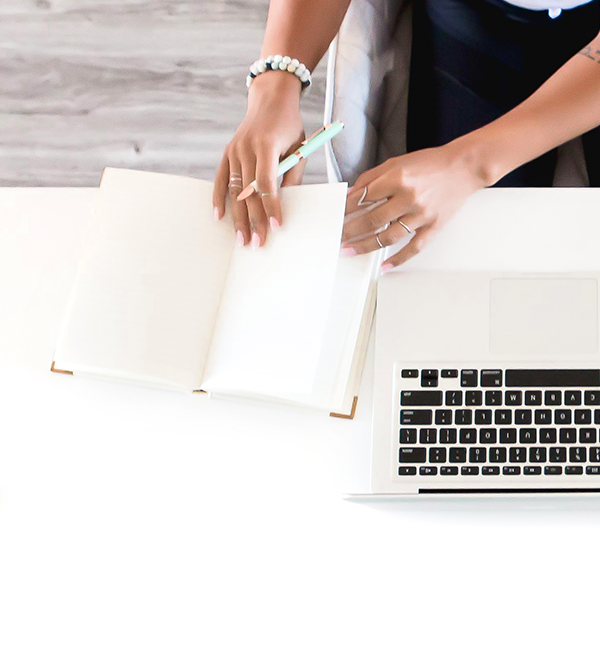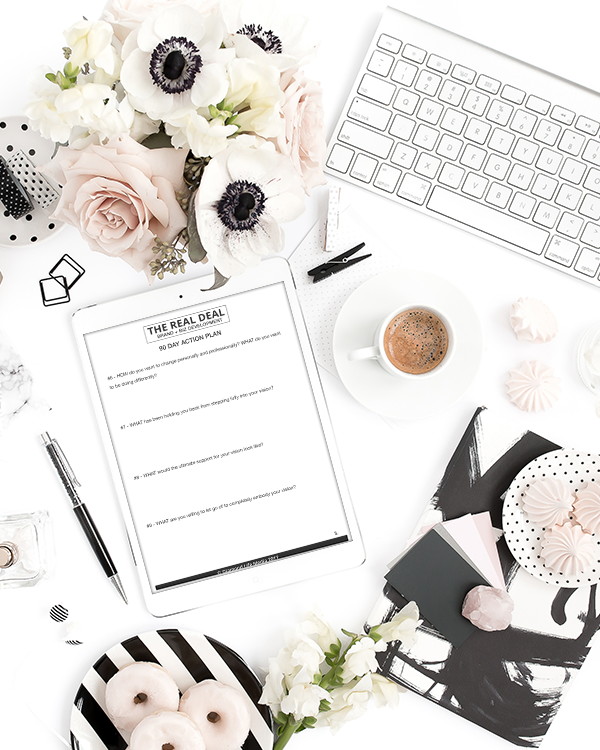 The Program Includes:
4 Monthly 1:1 Private Sessions (1-1.5hrs), email coaching access during business hours and weekly homework to clarify & define:
Your Business Manifesto
Ideal Client Roadmap
Profit Plan
Core Messaging
Elevator Pitch
Business Mapping
Design Your Offerings
Operations and Daily Systems
Business, Program, & Product Names
Visibility + Media + Growth Plan
Communications Plan
Social Media Strategy Plan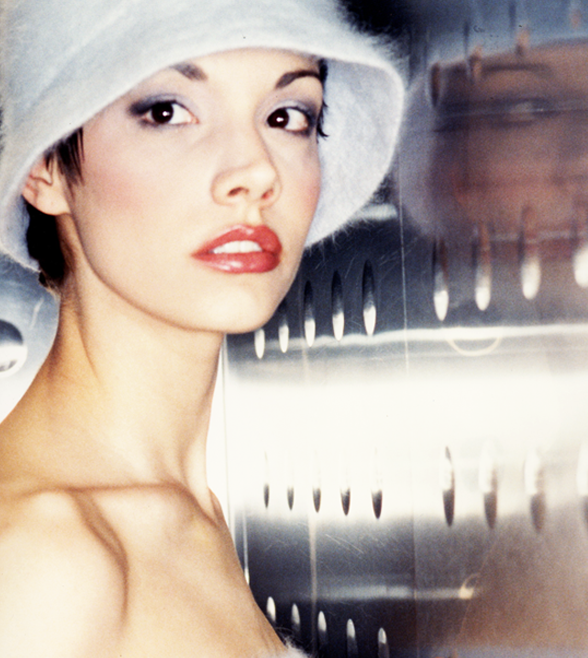 It's for female entrepreneurs, creatives, coaches, healers, writers, performers, bloggers, visionaries, artists, personalities – bold & beautiful boss ladies who are the face of their brand.
Its YOU and ME – up close and personal, digging deep together to transform you & your biz into a majestic butterfly!
Using my Samurai Rockstar talents – I help you get radiant clarity, whip your mindset into shape and help you to:
BE SEEN FOR WHO YOU ARE
CLAIM YOUR TRUE POWER
MAKE MONEY FROM YOUR LIFE'S TRUE WORK
DON'T WORRY IF YOU AREN'T THERE YET

That is exactly what you have me for & I will bring out your best!
This amazing transformation happens in just 3 Months!!!
Our meetings will last between 1 – 1.5 hours
 You will receive an MP4 Video recording of our skype sessions for your archives

DISCOVER YOUR BRAND ARCHETYPE
It's THE KEY to building an authentic brand with a living, breathing heart & soul.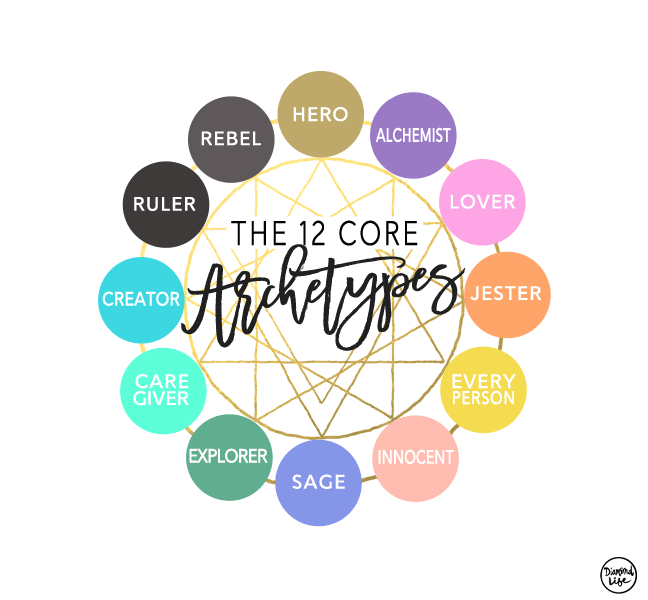 Your Archetype embodies an eternal truth with the power to dive directly into the vein of human need, fear, desire, drive, motives and dreams.
Archetypal branding breathes life into a business by generating a powerful human connection that creates instant loyalty, devotion, and trust.
Universal Archetypes trigger an immediate reaction and emotional impact that is at the core of decision making, and relationship development. By tapping into the collective unconscious with your brand, you instantly appeal to universal human needs and create connections that inspire emotion.
"After working with Ko-Shin, I'm radiantly clear about every aspect of my branding & exactly how it's meant to look & feel! Before working with Ko-Shin, I had a vague sense of what I wanted my message to be but didn't know how to brand myself. I struggled with conveying who I am in my business & wasted time & money creating websites that didn't capture what I do. She helped me with everything from personal styling (clothing, my image, hair & make-up) to the branded colors & fonts that represent who I am & the strategic plan to express what I want to project in my business. I'm 100% confident now that I know how to shine who I am into the world. I feel more authentic in my business because of Ko-Shin's incredible insight! I already see the results of our work, my clients & subscribers have increased substantially!"
"Working with Ko-Shin was like stepping through a portal of BIG possibility. She asks the right questions, and she helps you see your future. She might be an oracle. Our first conversation had me swimming in new inspiration and I'm now looking at my business and brand with a fresh perspective. Talk about headache-alleviating-clarity! I could not have done this on my own! Within a week of our first conversation, a piece I wrote was published on elephant journal, 3 new teaching opportunities came knocking, and I opened up a brand new stream of income."

 SOMEONE WHO ACTUALLY UNDERSTANDS YOU

Imagine having clarity + knowing how to pull your brand together

You leave each session sparked with realizations + specific action steps

Everything is practical, achievable, & tailor made to address your specific needs

You feel seen, heard & supported in a way that elevates + electrifies you to get results!

You are supported, encouraged & held accountable so you make the changes you need – FAST!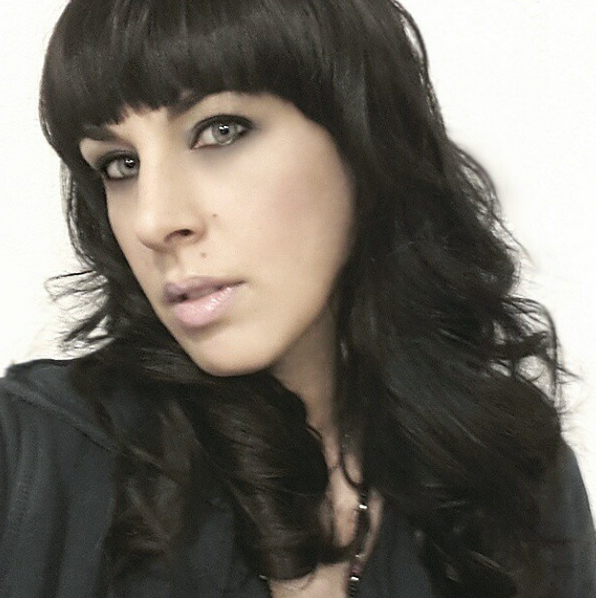 Welcome to Diamond Life Media. I'm Ko-Shin, a master of transformation. I help people make major $BANK in their biz without losing their soul. After working with Celebrities, Spiritual Masters, Best-selling Authors, Visionary Entrepreneurs and Mega-Millionaires, I know EXACTLY what it takes to step authentically into your true power. My biggest gift is the ability to see your potential and release everything blocking you from reaching it.
My life's journey has been paved with starlight and glitter: by 16, I was working with Hollywood & Broadway celebrities onstage, on-camera, & behind the scenes in multiple aspects of production. I've shared the stage with many celebrities including Christopher Reeve & Donna Summer and worked with legendary filmmakers including Abel Ferrara & Martin Scorsese.
For over 15 years I've been a Makeup Artist & Creative Director transforming the images of thousands of men and women worldwide. From celebrities to everyday beautiful people who want to look and feel their best, I've done it all. My work has been featured in films, videos, TV programs, magazines, runway shows, ad campaigns, & more.
Additionally, 12 years intensive corporate work experience in luxury fashion & beauty >>generating multiple millions in sales<< has given me a thorough understanding of how to merge iconic brand development with modern marketing strategies to produce raving fans and quantifiable results. I know exactly what it takes to be a star and I can help you rise!
What Happens In Our Private Sessions?!
We dive deep into who you are, why you created your business (or want to create one), and who you serve.
I analyze + reveal your brand archetype and help you understand the power of this life-changing approach to business and brand development.
I show you actionable strategies to successfully infuse your archetype into your brand.
Together, we look closely at what you are doing that works, and what needs to shift and get radiantly clear
I analyze your online presence + personal image and help you create a vision for an elevated version of you.
Then I show you how to implement that vision, and hold a sacred space for your own personal evolution.
My empathic skills help me to see who you truly are, so you feel safe, confident and empowered.
I help you step more profoundly into the truth of who you are, and access your core power.
Transformations and revelations occur and the process is life changing for you and your business.
As you start to understand your brand archetype we discover how to create and present your cohesive brand
The Results: Clarity, Confidence, Clients & Cash!

Have You Finally Decided That Its Your Time And Commited To Yourself?!
EVERYTHING FALLS INTO PLACE
When you DECIDE you are willing to do everything necessary
To get where you want to be and to have what you want
I only take on a very small group of clients at a time so you get the attention you really need.
In addition to our weekly sessions, you are invited to email me during office hours and get help with anything we are working on. In the 12 weeks that we work together, I access powerful energy to help you shift into the mindset and vibrational space you need to be to step into your highest power. This is a life-altering transference of energy that will help you in every aspect of your life.
Our work together is focused on your business because that is the vehicle for your life's work. My purpose is to help you rise. I will help you face your shadow and embrace your light. I will help you ignite your soul on fire, so you can truly be the woman you want to be. I will hold the space for your greatness and see the real you and help you expand into who you really are. I can see into your soul, and help put it into your business so you build something that is meant to last. I know you are not doing this just for the money. You have real passion and purpose. I'm here to help you actualize your dreams!