You have great ideas.
Expressing them in words just isn't your thing.
You need a brilliant copywriter.
Someone who understands your vision & your message
Someone who can convey it with clarity, class and style
Someone who will listen to you
Someone to help extract every ounce of your genius
Someone to distill it into compelling stories that people will share
Hi there…HAVE WE MET YET?!!

You are doing everything you can to get your business off the ground
You spend time and money growing your business everyday
You watch other online businesses who are making a fortune and wonder:
What does everybody else know that you don't?!!
Why aren't your strategies paying off?
Why isn't your stuff selling like hotcakes?
What's missing from your website that would kick your biz into high gear?
Let's bring your vision to life so the right people connect with you!

DIAMOND CLARITY
COPYWRITING SESSION: 
In our 90 minute session we will:
Uncover your soul-centered business vision
Clearly define who you are and what you do
Examine closely the people you serve
Learn how to promote your biz the right way!
Create an easy to implement content delivery strategy guide so you can create effective written content on your own
Before our session, I will review your online presence (if you have one already) and bring some powerful, transformational strategies to take your business presence to a higher frequency.
You will leave this session with clarity + confidence, knowing exactly what you need to do next.
This is perfect for you if:
You want to reach more people and make more money
You have too many ideas
You need help clarifying & editing your ideas
You want to create an editorial calendar for the next 3-6 months
Your writing needs refining so it will have greater impact
You need help expressing your thoughts in words
You want to be a better communicator so you can inspire your readers
Lets Chat! Schedule Your Discovery Session (its free!)
"Of all the people I've ever hired, Ko-Shin is the only one who consistently delivers AND exceeds my every expectation! Finding a lovely individual you can trust to put their heart & soul to work hard for you with exceptional technical skills & dynamic creativity is a very difficult, priceless thing to discover! However, look no further, you found her! Ko-Shin's artistic eye, innate feel for design, technical skills, passion for words & grasp of every detail of brand creation combined with a warm, personal approach is a treasure to my life & business. She is insightful, inspirational, and uniquely blessed with the skill set, accomplishments, drive, & creativity that will help YOUR company & career exceed its goals!"
Writing isn't in your genius zone?!
No problem.
I  love writing content for you…
"After working with Ko-Shin, I'm radiantly clear about every aspect of my branding & exactly how it's meant to look & feel! Before working with Ko-Shin, I had a vague sense of what I wanted my message to be but didn't know how to brand myself. I struggled with conveying who I am in my business & wasted time & money creating websites that didn't capture what I do. She helped me with everything from personal styling (clothing, my image, hair & make-up) to the branded colors & fonts that represent who I am & the strategic plan to express what I want to project in my business. I'm 100% confident now that I know how to shine who I am into the world. I feel more authentic in my business because of Ko-Shin's incredible insight! I already see the results of our work, my clients & subscribers have increased substantially!"

WANT SOMEONE TO SECRETLY WRITE FOR YOU?
I write books, mini-books, articles, email sequences, blurbs, ads, blogs, names, titles, songs…
Let's just say I have a way with words!

Book Your Complimentary Discovery Session & Let's Chat!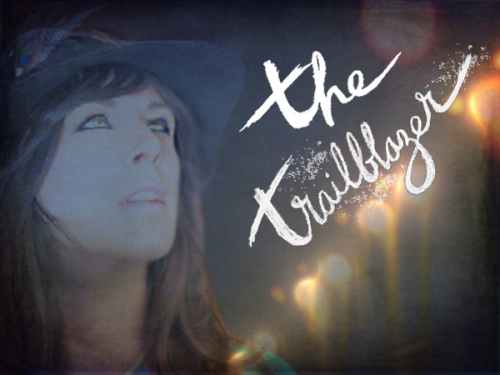 THE TRAILBLAZER
Custom Copywriting



You make the rules, create the trends and are always willing to go that extra mile because excellence is in your blood and adventure is in your bones.
You're not willing to settle for anything less than extraordinary. You want to thrive and you're ready to give it all you've got.
The Trailblazer will take you from zero to hero! In just two weeks we will get all of the must-have fundamentals written for your glorious website.
This Package Includes:
1.5 – 2  HR DIAMOND CLARITY COPYWRITING SESSION (to really hear your story and mastermind strategies to position your brand)
Three core pages of powerful copy to build the foundation of your website!
Home Page
About Page
Work With Me
PLUS
+ A mini bio for your social media profiles
+ Enticing opt-in copy to catch & capture new subscribers
+ Savvy welcome email for your new subbies
This includes 2 sessions of revisions, and 2 additional skype sessions to go over the copy, take notes and edit till your copy is in alignment with your brand.
These are the most requested pages. Need something different? Don't Stress – I can customize your package to fit your needs! Just pick three different pages. *Does not include Sales Pages


THE TRAILBLAZER COPYWRITING SERVICE
Investment: two payments of $1500
DONE FOR YOU:  In two weeks
Need Technical Support?
Want everything done for you in our full service studio?!
 Additional Services Can Include:
Uploading your web copy & formatting it to your WordPress Website so you don't have to lift a finger!
Creating branded images (to make the words pop) beautifully created (and installed on your website)
Branding your intro video created with a lower third image that makes you look like a total pro……
Why, YES! I can be your tech fairy goddess too! Grab a chai latte and lets have a chat…
READY TO GET STARTED?!
Schedule Your Discovery Session (its free!)

All copywriting services begin with a 1.5 hour
Diamond Clarity Copywriting Session

so we have a solid foundation to build upon.
Once we get core level clarity about your vision, mission & message, and ideal clients, then everything else will start to fall into place.
After our transformational session, you will get in your genius zone.  I will lock myself away in my creative laboratory and carve your copy till it emerges as brilliantly as Michelangelo's David.
I will send you the drafts of the pages you have purchased for your approval. Your package comes with two revisions. We will get it right!

Your happiness is my mission and there are no small details only small minds.
Anything we need to change gets changed till it makes sense.
If something seems unclear, it gets polished.
Whatever is out of alignment gets an adjustment till your copy is literally singing off the page!

"After one skype session, I got way more than I imagined. I was experiencing an identity crisis. I had ideas but wasn't clear about my message or how to position myself or my brand. Ko-Shin wrecked all my categories & expectations in a great way & helped me expand my possibilities at a time when most people are ready to give up on their dreams. Ko-Shin is a bundle of creative, passionate, insightful, business-artistic vision who inspires motivates & helps you meet your personal, artistic, & business goals in a kind, authentic, inspirational, humorous & uber-motivating way! If you're looking to figure out who you are as an artist, emerging business entrepreneur or company seeking a new vision & expression of your talents & services, hire Ko-Shin!"
DON'T SEE WHAT YOU NEED HERE?
Have something else in mind?
  Book Your Complimentary Discovery Session + Tell Me How I Can Help You Shine