How would life be different if you were unafraid?
What would you do if you knew you couldn't fail?
What could you achieve if you had limitless possibilities?
You have BIG dreams (always have!) but no one in your life really understands you…
They just don't see the world the way that you do and you are so tired of watering down who you are so other people can feel safe around you.
You know that you have been playing small, shrinking your light because most people aren't comfortable around you. Everywhere you go you cause a ruckus without even trying. You just walk into the room and the energy shifts.
You know you have the potential to be someone beyond incredible, and to live a life that few people ever could…
You were born with talents that most people envy and few possess. It's been great solace to dive into your passion, but it honestly feels so lonely, and you just wish that there was someone in this world who could truly understand you, help you gain perfect clarity, banish the struggles you battle, and create a one-of-a-kind customized step-by-step strategic plan to show you exactly what you need to do so you can finally live in alignment with who you really are, make an abundance of money doing what you were born to do. Now is the moment for you to finally live the life of your dreams. You don't have anymore time to waste!
Everyday feels so intense because you know in your heart that you were meant for something greater than what you are living now and you just don't know how you are going to get where you want to be. It seems so big and so far off, but you feel possessed by your dream.. like you will never know true happiness unless you can become "the real you"…
You know you were born to inspire others, and have a big voice in this world but lately things just seem to be keeping you down and you need help to shift gears so you can realize your purpose.
You feel like something is blocking you from achieving your goals but you deeply want to live your life at a higher level. You believe it is possible, and you know you need the right support to help you get there.
You are so freaking tired of living someone else's dream, and you are looking for the support you need to make a major shift – but you have never found anyone who could really understand you and you are about to give up trying……….
WAIT!
Do NOT Give UP!
Do you believe in synchronicity?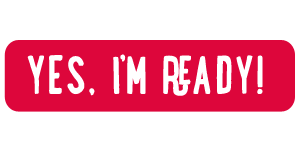 It is the experience you have when everything lines up, and all manner of earthly and otherworldly support are working in your favor:
If you are reading this page right now and resonating with my words – I know that it is absolutely for a reason. I wholeheartedly want to tell you how much I understand where you are and how much love and compassion I have for you because I have lived through this path and I am here to help guide you to a much more joyful experience.
Do You Know What You Really Want?
I am here to help you shift your consciousness more powerfully than you could ever imagine so you can attract the situations, people and circumstances that you want in your life everyday.
Are You Clear About The Steps You Need To Take?
I am here to help you see with greater clarity than you have ever seen before so you can deepen your understanding, and raise your confidence so you know exactly what choices you need to make that will serve your highest purpose.
How Do You Feel About Yourself?
I am here to help you feel excited about who you are so you fall madly in love with yourself (and the world will follow).
What Is Getting In The Way And Stopping You? 
I am here to help you drop all the bullshit that is preventing you from stepping into your power so you can finally feel safe, accept yourself as you are, and expand into the brilliant star you were born to be!
What Do You Need To Let Go Of?
I am here to help you clear out all the blocked energy, including your beliefs around money and self-worth so you can finally experience massive affluence in your life

.
Need help figuring out exactly how to move forward?
Want samurai level strategies and support so you can finally make epic things happen?!!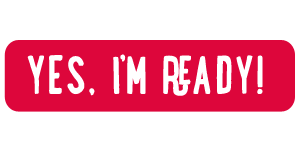 What If Your Life Could Transform In Just 12 Short Weeks?!!
It is my deepest desire that you step completely into your creative power and access your full potential so you can live an extraordinary life filled with passion, power & purpose!
What Do You Need To Do Everyday To Create Lasting Change?
I will help you shift your awareness and teach you powerful, effective and simple strategies to take you from where you are now to where you want to be on every level of your life so you know exactly how to make the most out of every day for the maximum impact in the least amount of time.
How Would Your Life Be Different If You Had Real Support?
I will help you take massive action and hold you accountable. I only take on clients that I believe in 150% and the power of my clarity and conviction will transform you on a cellular level. You will become the person you really are deep inside. I will push you out of your comfort zone and into your genius zone. I can see who you truly are, your future realized self, and I will hold the space for the realization of your dreams so you can see, hear, feel, touch and taste it yourself.
So, if you are truly ready to step up your game and take your life and business to the next level, done living someone else's dream, AND finally ready to say yes to all of the dreams you have brewing inside of you…
Then I want to work with you to help create your extraordinary life & biz!
We work together one-on-one so you can experience absolute clarity, understand your path and purpose, step fully into your power, clear money blocks, banish self-sabotage, erradicate limiting beliefs, and create samurai powered strategies so you can truly become wildly creative, phenomenally productive AND make great money being "The Real You"… 
I will work with you more intensely than ANYONE has ever worked with you before and your life will begin to transform after our first session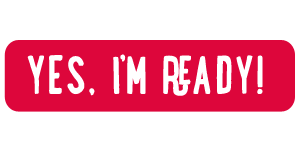 "After one session, I got way more than I imagined. As an emerging singer/songwriter, I was experiencing an identity crisis. Ko-Shin wrecked all my categories & expectations in a great way & helped me expand my career possibilities at a time when most people are giving up on their dreams. Ko-Shin is a bundle of creative, passionate, insightful, business-artistic vision who inspires motivates & helps you meet your personal, artistic, & business goals in a kind, authentic, inspirational, humorous & uber-motivating way! If you are looking to figure out who you are as an artist, emerging business entrepreneur or company seeking a new vision & expression of your talents & services, hire Ko-Shin!"
CHRIS ARRINGTON, www.ChrisArringtonMusic.com
But there's a catch,
I only have room for a few more visionaries in my private practice
My dance card is getting full and I only have room to mentor a few more world changers. If you want to be one of them you need to take action NOW before I close the doors to working with me one-on-one for the rest of the year!!!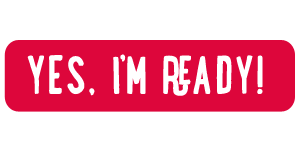 As an entrepreneur and life coach – I sure have big dreams! For a long time I've been struggling with my own clarity, focus and how to implement them so they become a reality. I've realized that gaining clarity and effective strategies from someone that actually believes in you and understands how to take you where you want to go is critical to my success, and that's exactly what I received from working with Ko-Shin. She managed to "figure me out" better than I ever could!  We tackled most of my inner obstacles that were completely blocking me and turning all my ideas into a hazy fog. I now feel energized, motivated and have a perfectly clear strategic plan to follow. It was a pleasure working with her, you can tell that she spreads love in all she does!
Diana Blanco, www.DianaFreshCoaching.com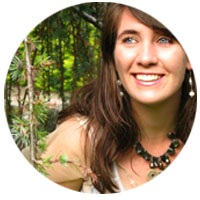 "After working with Ko-Shin, I'm radiantly clear about every aspect of my branding and exactly how it's meant to look & feel! Before working with Ko-Shin, I had a vague sense of what I wanted my message to be but didn't know how to brand myself. I struggled with transmitting who I am in my business & wasted time & money creating websites that didn't capture what I do.  She helped me with everything from styling (clothing, my image, hair & make-up) to the colors and fonts that represent who I am & what I want to project in my  business. I'm 100% confident now that I know how to shine who I am into the world. I feel way more authentic in my business because of Ko-Shin's incredible insight! I already see the results of our work, my clients & subscribers have increased substantially!" 
KAMALA CHAMBERS, www.ThrivingLifeProductions.com
CLICK HERE to set up your Complimentary 30 minute Diamond Clarity Session ($250 Value)

Let's get intimate! Want to know a lot more about me?!:
Growing up just outside of New York City, it was the bright lights of Broadway, the rebellious street fashion of Greenwich Village, & the iconic glamour of Madison Avenue that inspired me to become enamored with everything fashion and showbiz very early in life. At the age of five I declared I was a performer, & by the age of twelve, I was taking the train into NYC by myself to study acting. By sixteen I was working with legendary celebrities including Gwyneth Paltrow & Christopher Reeve at The Williamstown Theatre Festival in Massachusetts, learning every aspect of Theatre Production. It was clear to me early on that I was born to express my creativity & would be surrounded by luminaries & visionaries to guide the way.
In the world of theatre it was all about being a part of the community, and learning how to do every department of the production. Lighting, sound design, set building and decoration, props, costumes, wigs, makeup, stage direction, production, box office, sales….did I leave anything out? If I did, well, I learned how to do that too. My passionate education taught me about dedication, persistence, team work, community, the power of collaborating, as well as many other valuable nuggets of wisdom that have forged me into an extraordinarily creative person of great determination, passion and integrity.
I continued my education at NYU's Tisch School of The Arts and Circle In The Square Theatre School, worked on films, photo shoots, stage productions and other incredible creative projects both in front and behind the scenes until the day I received spiritual guidance that changed the course of my life dramatically… I was called to leave behind my life, my family, friends, community, beliefs and identity to live in a Zen Buddhist Temple whose teachings were established in 13th century Japan. It was time to seek the realm within and sit in deep contemplation with my soul.
For almost two years I lived as a zen student, or lay monk, received lay ordination while radically and consciously transforming my thoughts and beliefs. Surrounded by enlightened masters, and awakening beings, I was blessed with the foundation for a powerful new life. The temple I lived in was one of the first Zen temples of it's kind outside of Asia. Our spiritual practice flows from the insight that all beings are Buddha, and that sitting in meditation is itself the realization of Buddha nature, or enlightenment.
After leaving the temple, I completed my musical education at Mills College and became a music coach, singer/songwriter, and makeup artist. As a musician, I studied with the same coach as Whitney Houston, Christina Aguilera and Lady Gaga, and have graced the stage with legends like Donna Summer, performed for thousands of people, and worked with some of the most world renowned musicians, producers and artists alive today… In both California and NYC I honed my makeup craft alongside legendary makeup artists like Bobbi Brown, working with thousands of women (and men!) of every shape, color and size. Photoshoots, commercials, videos, films, fashion shows, the corporate world, magazine covers, tearsheets, actor's headshots, weddings, celebrity engagements, album covers, promo kits – I have done it all. From working women to Martin Scorcese to celebrity authors, designers, models, musicians, and actresses…my motto has always been: have makeup kit, will travel!
And travel the world – I do. Embracing my desire for wild adventures and my passion for enjoying wonderful new experiences, I moved my life in 2011 (and all my belongings – including 2 gorgeous rescued dogs) across the Atlantic Ocean to live a new reality. Now I live in one of the most incredible European cities in the world – Barcelona, Spain! I am becoming fluent in Spanish, learning Catalan and French and have friends from all over the globe. I run my own business from my laptop and have clients worldwide. My original videos and films have won international competitions. Samsung sent me to London to blog for the Olympics. I released a song independently that has almost 40,000 views on Youtube without any promotion. I have recorded music with some of the best musicians/producers in Spain, am working on a full-length album, have written a book (that I am expanding), collaborate with other visionary entrepreneurs, and am living a wildly exciting thriving creative life that gets better every day!
I know that for a true creative we bravely take the road less travelled.
There's no guidebook or obvious course of action that will lead us to our destination.
It can often be a confusing and lonely space without the right support, training and mentoring.
I struggled on my own for many, many years learning how to solve intense challenges, spent hundreds of thousands of dollars learning from masters in the fields of film, theatre, music, video/audio production, performance, public speaking, business, marketing, self-actualization, wellness, creativity & spirituality and can save you years and years of headaches and confusion!
It is my deepest passion to be a source of clarity and true inspiration for anyone ready to step into their light.
If you are ready to invest time and money and to do the WORK to create the business and life of your dreams then apply now for a complimentary call to see if this is right for you!
CLICK HERE to set up your Complimentary 30 minute Diamond Clarity Session ($250 Value)