Ko-Shin
2017-02-22T01:25:50+00:00
Are People Falling In Love With You & Your Business…

Or Are You Hearing Crickets?!

I hate to say it, but if you aren't getting the response you want, it is possible that your brand might be boring! Or maybe you haven't discovered your brand archetype and don't have a clear visual or written identity, therefore the content you put out isn't resonating with your dream tribe.
ARE YOU TRYING TO BE LIKE SOMEONE ELSE?

If you are trying to emulate other people who you love and aren't swimming in the sea of your own originality, chances are the the content you create won't resonate properly. The entire world is made up of energy, and you have to consider that what you do is actually magnetic. When you link up to your own tune, and align with your own frequency, you create a channel for energy to flow to you. It sounds cosmic, right? Well, in some ways – it is!!
In other ways, we are here on the earth, and who doesn't like to get energized? We all want to feel enthusiasm, pleasure and joy. Are there ways you can actually turn people on with your work?
DOES YOUR VISUAL & WRITTEN IDENTITY SEDUCE PEOPLE?

Building your business can be seriously fun! Stop trying to fit in, copy your idols or follow trends, and get ready to tap into what makes you so wonderfully enticing so people fall in love with you & your biz! There is a LOT to be said for magnetism and charisma. Don't underestimate the value of bringing megadoses of personality into your business.
People don't invest in products or programs as much as the invest and fall in love with people. People who make them feel. People who excite them and make them take action! NOW!!!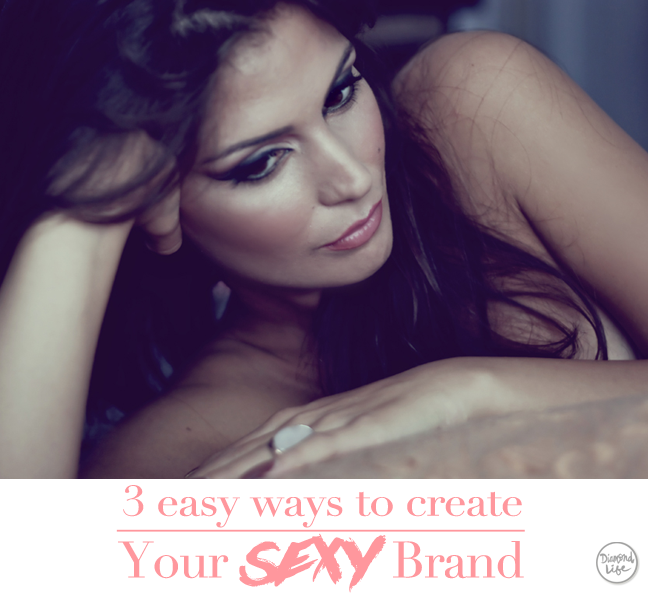 How To Create Your Sexy Brand

————————————
#1 – Show 'Em The Goods:

Get out of the world of comparing yourself to others and dig deep down inside to know that you are IT!! You know you have something so uniquely amazing (it's just like dating) so feel confident that that you are THE ONE!
Let your confidence radiate outward into everything you create in your business. Help people see what sets you apart from your competitors. Let it expand and shine through your eyes when you are speaking, or when you taking a picture or creating a video. Infuse your confidence into your copywriting, newsletters and blog posts. Allow yourself to externally represent this luxurious part of yourself, and express it to the world in the way that you look – show them that you (hot stuff!) are on fire. When people see this light bursting through your essence, everything about you + your biz becomes magnetic…and that magnetism is damn sexy!
—————————————————————————————
#2 – Go Window Shopping (I mean take your brand shopping)…

So, here's how you do that. Stalk yourself on social media. Stalk yourself online…
Would you buy your own services, programs, or products?
Take a good look at everything you have put out there and be honest, is it cohesive? Are the colors, typeface, and images drawing you in? Are you falling in love? It can be hard to look at ourselves and be honest, but if you aren't in love, its time to take yourself out for a walk on the town.
Go out (online) and start looking at other people who are in your field and see what you love about their sites and profiles. Start a secret Pinterest board (you can make it private!) and begin collecting all the images that make your heart sing and light your soul on fire! Collect colors and textures that delight you..Have fun building the beginnings of your style board.
This is something I do with my clients whether at the beginning stages of building a brand – or re-branding. It's something we always did when I worked in Fashion/Beauty and how we created award winning marketing campaigns and international product lauches. You can do it too! This is a really fun and productive way for you to start seeing your vision come to life. You will start to realize what you really love. If it visually excites you, chances are that it will translate to your ideal tribe.
——————————–
#3 – Turn People On…..

Words are very effective ways to convert prospects into brand lovers…
What are you telling your tribe in your social media posts, email sequences, blog posts, videos and web copy? Are you engaging their senses? Are you using language to transform their thoughts into emotion? Are you tapping into their deepest dreams, core desires, and biggest pain points?
Are you willing to bare a part of your soul and be vulnerable? Or do you want to dominate people with your word slay?
I know this can be a very scary area for a lot of people, but I am SURE that you got into this entreprenurial world to avoid the boring monotony of working for someone else and because you want to make an impact on the world. No matter what field you work in, there is a way to make it enticing IF you find the passion behind your business and start having fun!
Make your brand stand out – Make it sexy!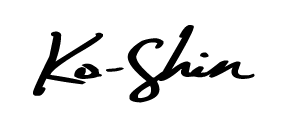 Need help creating your sexy brand?! Want to learn how to implement these strategies and work with me one-on-one to create your cohesive iconic brand that positions you as "The Go-To Expert" in your field. Ready to transform your knowledge into clarity, confidence, clients & cash?  Click HERE to learn more about becoming "The Real Deal" and enroll in my private 1:1 brand development program.

THREE EASY WAYS TO CREATE YOUR SEXY BRAND
Ko-Shin
2017-02-22T01:25:50+00:00