Ko-Shin
2017-02-22T01:25:52+00:00
This week's color story branding inspiration is all about celebrating today, the fifth of May! Happy Cinco de Mayo!
This beautiful brand board is exciting and vibrant, full of color and passion. Juicy watermelon, bursting lemon, raspberry, apricot and the palest pink to round off the palette. It is all about embracing enjoyment, invoking excitement, feeling vibrant and living life to the fullest. Remembering to celebrate life everyday is really the secret to true happiness, and with these gorgeous colors, its easy to feel completely uplifted.
In creating your own brand, remember to ask yourself "how do I want my viewers to feel when they look at my website and printed materials?"  Each color represents different emotions and states of mind. Let me know how I can help you discover your perfect brand identity. If you love the board, please share it on Pinterest, Twitter and Facebook!
If you want to learn how to access your inspiration – download my FREE ebook "The Seven Samurai Secrets Of Creativity & Productivity" HERE!!!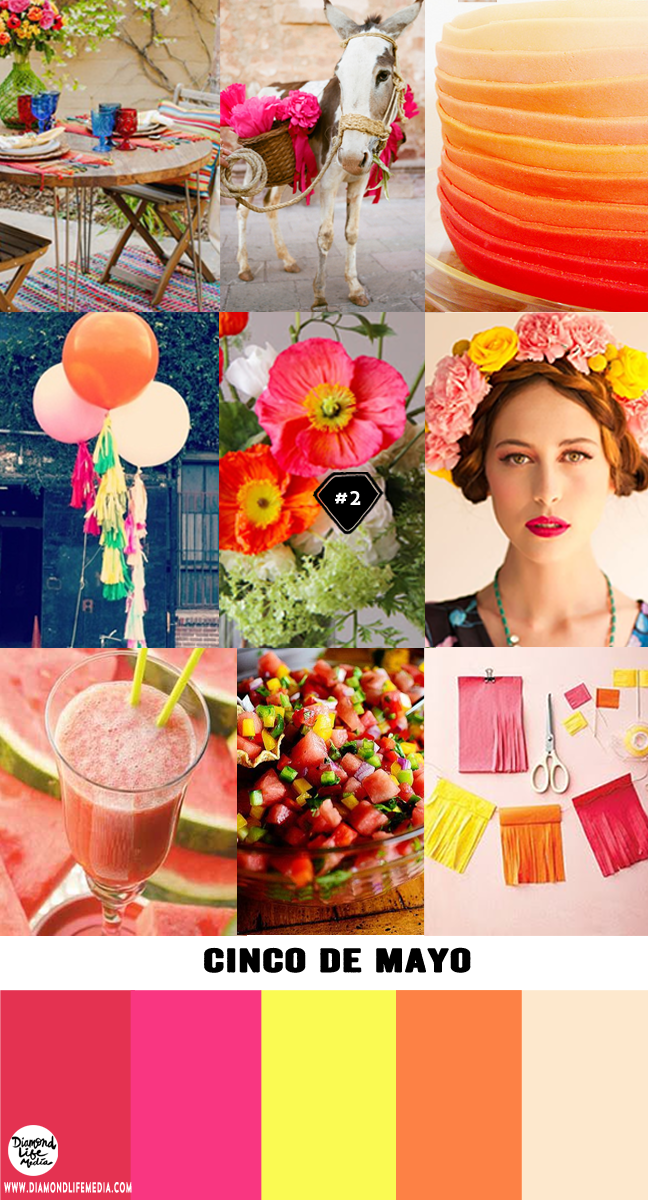 Photo Credits: (from top left) Cinco de Mayo Party > weddingchicks.com / Burro > loveyoumeanitblog.com / Orange Ombre cake > lydiabakes.com / Balloon magic > Geronimo Balloons / Poppies > sarahwinward.com / Mexican Flower Crown > a-pink-dream.tumblr.com / Watermelon Smoothie > atasteofhome.com /  Watermelon Salsa > delish.com / Party Flags > tomkatstudio.blogspot.com
COLOR STORY BRAND INSPIRATION #2 – CINCO DE MAYO
Ko-Shin
2017-02-22T01:25:52+00:00