Is your life is just a result of reactions to the world outside of you and cultural conditioning OR have you realized that you are the writer, director, producer and star of your own story?!
If you want to be seen as "The Real Deal" in your life and business you have to step into your greatness and own your true power…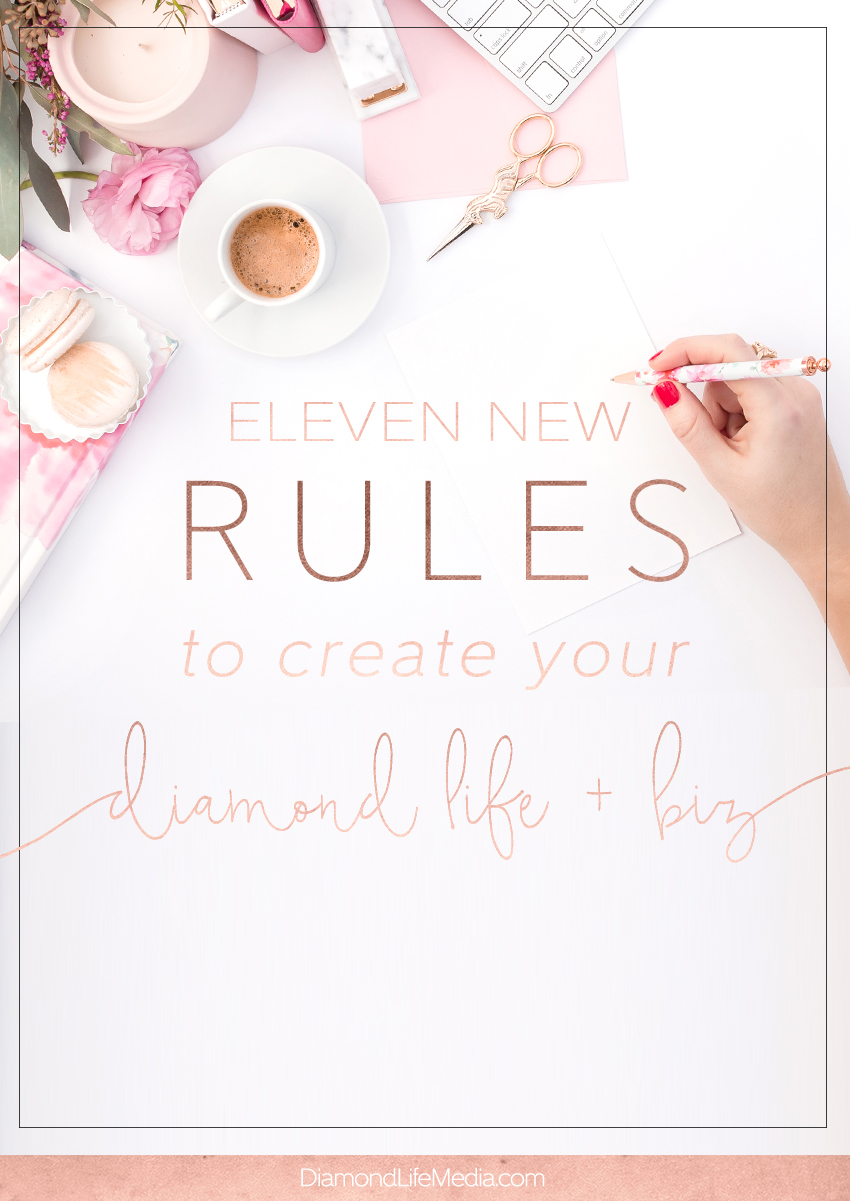 As part of my personal quest to keep evolving, I've  been going through a process of self-inquiry to discover the reasons behind what I'm doing in my work and personal life so I can make some changes and ultimately feel more fulfilled.
MOTIVATED BY FEAR OR LOVE?!
I'm tired of hiding who I really am so other people can feel comfortable. More than anything, and probably like you, I just want to be who I was born to be without all the fear, drama and reasons why I am not good enough! These are just lies we tell ourselves so we can continue to play small instead of stepping into our true power. It's time now for all of us to move on…
I'm analyzing whether my motivation has come from a place of love and inspiration, or fear and desperation because honestly, I'm fed up with my own stupid excuses that have stopped me from playing a bigger game!
IS THIS WHAT YOU REALLY WANT?!
Clarity is one of the keys that unlocks the door to receiving what you desire. But the question is how do you get clear? One of my techniques is by asking simple questions that reveal the truth to us. They might seem obvious, but if you are willing to be honest with yourself, the questions will open your mind to realize some profound changes.
Before diving in deeper,  download my Diamond Life Manifesto Workbook. It's four pages of powerful strategic questions to help you get radiantly clear so you can step closer to getting what you truly want. It's completely FREE, and the clarity you will gain from going through my processes will be life-changing!

DEFINE YOUR BRAND MESSAGE
Learn to captivate + convert your dream tribe with this FREE Workbook

The funny thing in the process is that I'm realizing the horrible ways in which I've sold myself short in life…
Here are some of ways I have failed (perhaps you can relate):
Making decisions or staying in situations out of fear instead of love
Believing I couldn't solve a challenging problem because it was really difficult
Not analyzing situations carefully and diving in without considering consequences
Focusing on the big picture instead of making small daily changes that would add up to a powerful resolution
Allowing other people's fears and insecurities to overpower my sense of possibility (which led to feeling stuck)
Letting other people's desires have an effect on my decisions
Being too selfless instead of sticking with my intentions
Thinking too far ahead instead and getting overwhelmed
A healthy dose of self-reflection is an important part of the creative process for anyone wanting to live life on their own terms, especially creatives and entrepreneurs whose purpose is to chart new territory and innovate new ideas.
So, how can you have what you really want if you aren't aware that you're the one capable of creating it? How can you make changes in your life, if you don't clarify where you've been and where you want to go?!
It's not about drowning in self pity or sorrow! It's about owning responsibility for the results and deciding to write your new chapter.
Instead of just going through each day as if you were just a leaf being blown in the wind, you can choose to reflect upon your journey, and chart a new course. Taking time for yourself to gain clarity will reignite your enthusiasm and passion for life!
WE GET WHAT WE BELIEVE AND WHAT WE ALLOW

I have decided it's time to uplevel everything in my life. As the saying goes: "As you sow, shall you reap" and I am digging in the dirt, clearing out the muck and ready for the flowers to bloom. It is all about clarity and focus. The power to decide something and claim it. We can do be or have anything we want, and we don't have to buy into the belief that we have to accept garbage in our lives.
Say YES to what you want and keep your eye on the target.
Focus, meditate, deliberate.
I went through such a long period of not having what I wanted that I have arrived at a Diamond Mind conclusion. I see the mistakes I have made, and I am owning them. They no longer have any power over me.
I know it is frightening to face your darkest shadows, but without embracing this part of yourself, you will never own the strength that is your brightness…
I have written a personal manifesto that I want to read out loud everyday to remind myself and stay on my true path. 11 new rules that I want to live by. You can also create your own rules. Here are mine: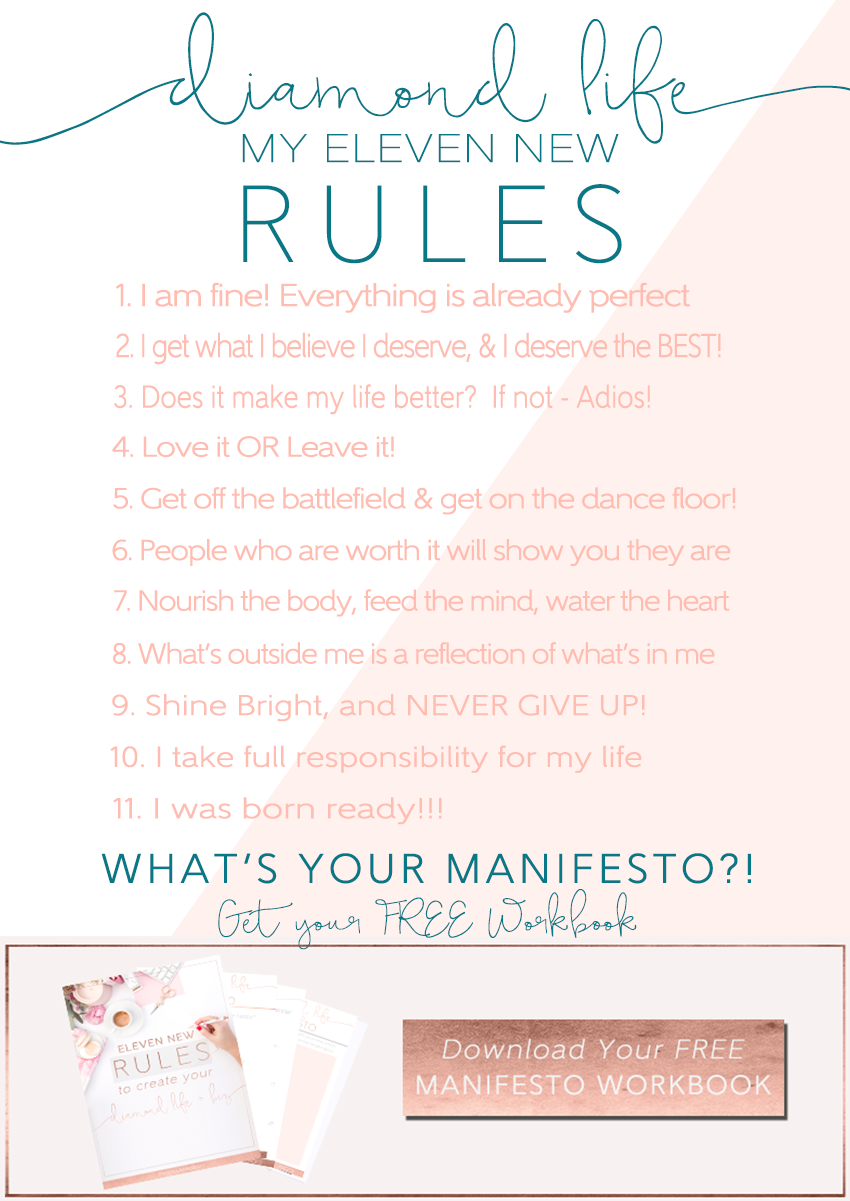 WHAT'S YOUR SUPERPOWER

All of us have it – a real superpower that makes us extraordinary.
A power to do something magnificent, a gift given to us at birth, and like the French say, our raison d'etre!
It's more than just a talent, your superpower activates something that serves other people.
Discovering this will help you move through your life with more purpose and ignite your excitement, especially if you feel like it's been fading.
So, what is your superpower?!!
Mine is the ability to see the pure potential in everything and everyone!
BUT for myself, I have allowed this Superpower to sometimes become a weapon.
I always think – oh, I can fix that! So I will often pick something (or someone) who needs my help – AND I AM OVER IT!!!
I have decided that I don't need to fix everything anymore – just because I can.
So I wonder – do you think that you might be selling yourself short somewhere in your life, business, or personal relationships?
Are you accepting less than you deserve just because you have the ability to make things better? Or because you don't think you can do any better?
WHAT'S YOUR PERSONAL MANIFESTO

Ready to create your own Diamond Life? I created a workbook you can print out to help you create your own manifesto. Clarity will open the door for you to take the right actions that lead you to your dreams. When you really face yourself, you will embrace yourself. That love can never be destroyed, and it gives you the strength and courage to create amazing things, take kick-ass risks, be brave and bold,  put yourself "out there" and own your story so you rise into your glory! My biggest passion in life is giving you wings, because I already know that you were born to fly!!!!
Download your FREE Diamond Life Manifesto Workbook by clicking the button below!
Then hop over to join my new FB community called "The Real Deal".  
I created it to gather up game-changers, visionaries, rebels, ladybosses, soulpreneurs, dreamers & doers –  JUST LIKE YOU – 'cause its time to start an EVOLUTION. Its also a great place to share your story and your new manifesto with us. I am already clapping for you!
DEFINE YOUR BRAND MESSAGE
Learn to captivate + convert your dream tribe with this FREE Workbook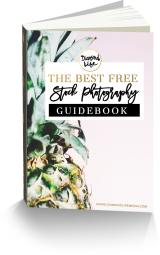 RATHER BE DRINKING MARGARITAS...
than hunting for photos?
 DOWNLOAD YOUR FREE BOOK
"The Best FREE Stock Photography Guidebook"
   ✓ACCESS secret sources for stunning free photos
   ✓ATTRACT dream clients with the right content
   ✓UNDERSTAND image usage without getting sued!